Divi v.4 finally fixed the full-size image output of the Divi Image Module.
Unbelievable, but the leading WordPress visual editor Theme permanently displayed huge full-size images on all devices via its Image Module. This issue occurred even when a much smaller image size was selected in the image's 'Attachment Display Settings':
How Divi Image Module bug effected the performance?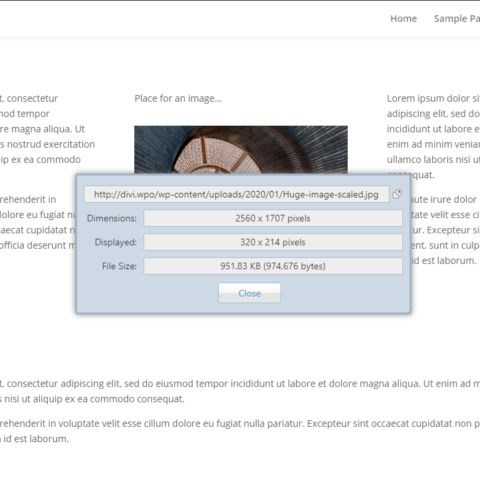 Such an output forced the mobile users to load huge full-size scaled images on various devices, including smaller mobile units. The issue resulted in the 'Efficiently encode images' performance-related notice in the Google PageSpeed.
The image Module issue affected all Divi websites built/developed prior to year 2020.
The WPO+ team reported this issue to the Elegant Themes support in the mid of 2019.
Divi v.4 major update fixes the issue for all new images. The existing Image Module large images will require manual per-image rebuild by re-selecting the desired 'Attachment Display Settings' for the images.